Introduction of Panipat
Panipat , city, east-central Haryana state, northwestern India. it's connected by road and rail with Delhi (south) and Ambala (north). The plain of Panipat was the location of three decisive battles in Indian history within the 16th and 18th centuries. Panipat was constituted a municipality in 1867.
Wool and cotton milling, saltpetre refining, and therefore the manufacture of glass, electrical appliances, and bricks are the city's chief industries. Panipat has several colleges affiliated with Kurukshetra University, in Kurukshetra to the north. Pop. (2001) city, 261,740; urban agglom., 354,148; (2011) city, 294,292; urban agglom., 444,524.
History of Panipat Haryana.
According to the legend, Panipat was one of the five cities (Prastha) established by the Pandava brothers during the Mahabharata. Its historical name is Panduprasatha. Panipat witnesses three major battles in Indian history. The first battle of Panipat was fought on 21 April 1526 between the Sultan of Delhi, Ibrahim Lodi and Babur. Babur's army defeated more than one lakh soldiers of Ibrahim. Thus the first battle of Panipat ended the 'Lodi dynasty' established by Bahlul Lodi in India.
The second battle of Panipat was fought between Akbar and Emperor Hem Chandra Vikramaditya on 5 November 1556, Hem Chandra defeated the forces of Akbar and captured the large kingdoms of Agra and Delhi. He established the 'Hindu Raj' in North India before the Second Battle of Panipat. He was later captured by the Mughals and beheaded. His head was sent to Kabul for the Delhi Darwaza and his torso was hung outside Purana Qila in Delhi. This second battle of Panipat temporarily ended the 'Hindu Raj' established by Hemu in North India.
The third battle of Panipat was fought in 1761 between the Marathas under the Afghan invader Ahmed Shah Abdali and Sadashivrao Bhau Peshwa of Pune. This battle was won by Ahmed Shah Abdali defeating Sadashivrao Bhau. This defeat was the worst defeat of the Marathas in history. This war gave birth to a new power, which has since opened the way for the victory of the British in India. Famous Urdu poet Maulana Hali was also born in Panipat.
Attractive places in Panipat Haryana
1.PANIPAT MUSEUM:- The core idea behind establishing Panipat Museum was to spread information and make awareness about archaeology, history, art and crafts of Haryana. Here one will have a chance to ascertain antiquities, inscriptions, sculptures, arms and armours, pottery, old and valuable documents, jewellery, art and craft objects, which are on display within the museum. It also provides a rare chance to witness bravery of valiant and patriotic warriors who sacrificed their lives at Panipat wade through some write-ups, photographs and trans-slides. one among the key attractions of museum is enlarged photographs of important miniatures. These miniatures are from Baburnama and Akbarnama.
2. KALA AMB PARK:- A well-known place where the Third Battle of Panipat had been fought, Kala Amb is situated at 8 km. faraway from Panipat city. there's a stimulating story behind the name Kala Amb. The Marathas came to North India with a belief of adjusting Indian polity forever. Like Ibrahim Lodhi, the Marathas were guilty of antagonizing all potential friends and allies also . There was a clash between Maratha forces and therefore the Afghan army. The Maratha force was surrounded by Afghan adversaries, more over, their lines of supply and reinforcement were stop . the entire number of casualties of Marathas were as high as 75,000, including senior commanders and Peshwa's son. The battle field was filled with dead bodies. Today, this site is marked by the Kala Amb Park on the outskirts of Panipat. Incredibly, people come here for a stroll within the peaceful surroundings.
3. Kabuli Bagh:- Kabuli Bagh, comprising a garden, a mosque and a tank, was built by Mughal emperor, Babur, to celebrate his victory over Ibrahim Lodhi within the First Battle of Panipat. He named the mosque also because the garden after his wife Mussammat Kabuli Begum. Six years later, a congratulatory platform or a chabutra named Fateh Mubarak made from stones was added to the memorial by his son, Humayun, after he defeated Salim Shah. The inscription thereon dates it to 934 Hijri like 1557 AD.
The entire memorial including the mosque, the tank and therefore the garden still exist in perfect shape some two kilometers from the town.
4. Grave of Ibrahim Lodhi:- Ibrahim Lodhi was the Afghan Sultan of Delhi who was killed by the Turco-Mongol warlord Babur in April 1526 within the First Battle of Panipat. His tomb is situated on the brink of the Dargah of Sufi saint Bu Ali Shah Qalandar. It is an easy rectangular structure on a high platform approached by a flight of steps. In 1866, British relocated the tomb during construction of the Grand highroad and renovated it with an inscription highlighting Ibrahim Lodi_ death within the Battle of Panipat.
5. DEVI TEMPLE:- Devi temple is found at Panipat city, Haryana, India. Devi temple is devoted to Goddess Durga. The temple is extremely prominent in Panipat city and attracts an outsized number of tourists. The temple is found on the banks of a drought pond and therefore the drought pond was converted to a park where children and oldster come for morning and evening walk. For the last 100 years, Ramlila is additionally organized within the park per annum during the Navratri festival.
All Hindu Gods and Goddess idols are placed here along side a Yaga Shala within the temple. The temple has been beautifully re-built with good architecture which shows the gorgeous image of Indian architecture. Devotees from India come here to possess the blessings of the Goddess. It's believed that the temple was inbuilt 18th century and therefore the temple history is about 250 year old.
6. Hemu's Samadhi Sthal:- Hem Chander, popularly referred to as Hemu, was a resident of Rewari in Haryana. He rose to accumulate the title of Samrat Hem Chandra Vikramaditya by virtue of his sheer intelligence, military capabilities and valour. He started waging battles throughout the northern India so as to succeed in Delhi and chase away Akbar, the Mughal emperor from the country. His dream was to re-establish the Hindu rule out India. He fought against the Mughal armies within the Second Battle of Panipat. Just when he was close to win the battle his eye was hit by an arrow. Hemu fell unconscious and was captured. By the time he was brought into the presence of Akbar at Sondhapur on Jind Road at Panipat, he had died.
Best Street Food Places in Panipat.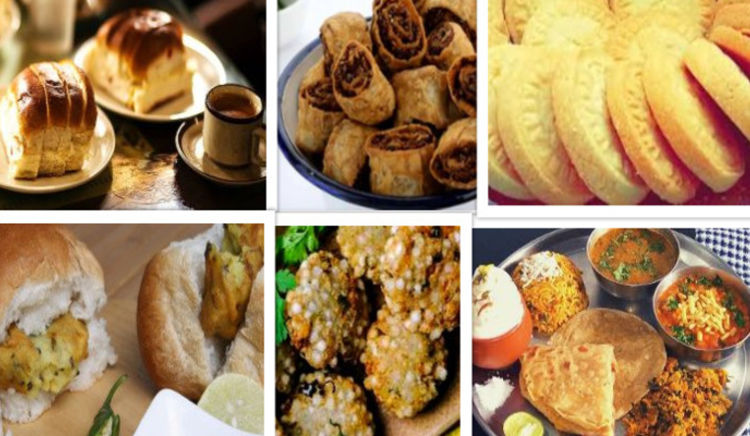 Most of the dhabas and restaurants in Panipat serve the sorts of Saag. Sarson ka Saag is that the hottest Saag offered here with delicious Makke ki Roti.
How to reach Panipat, Haryana ?
By Flight:- Panipat isn't well connected to other major cities of the country via regular flights. the closest airport is in New Delhi at a distance of 92kms.
By Rail:- Panipat junction is connected by an honest railway network. Unchahar Express, Mussoorie Express, Jhelum Express, Shatabadi are a number of the trains that stop at this junction.
For Railway Enquiry dial 139.
By Road:- Panipat is situated on GT Karnal Road and is about one hour drive from Delhi by pass. The town is well connected by public and personal transport buses from Delhi, Ambala, Karnal and other major cities and towns in Haryana and neighboring states.